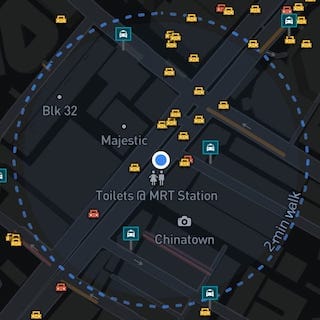 TaxiRouter SG
Explore available taxis and taxi stands in Singapore. Zoom in to see nearby available taxis, taxi stands and traffic information around you.
Built by @cheeaun. Data © LTA.
Sister sites: 🚍 BusRouter SG 🚆 RailRouter SG.
Like my work? Buy me a kopi!
Legend
Taxi stand
Taxi
Stationary taxi
Note: 'Stationary taxi' is a taxi that hasn't moved from its location for one minute.
Loading…